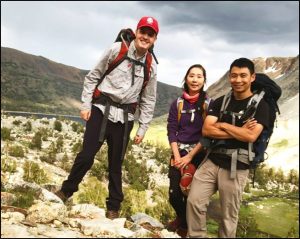 Education & Background:
Genetics
Expected graduation: May 2021

Awards:
Holstrom Environmental Research Fellowship 2020
Research Interests:
The diversity among insects has always fascinated me, but even more fascinating to me are the factors that affect this diversity. In the lab, I have worked with ground beetles (Nebria) and butterflies (Parnassius clodius), and this work has sparked an interest in understanding the genetic differences between different populations within the same species, as well as understanding what factors drive these differences. Furthermore, I am interested in how these differences could potentially impact speciation as well as specific conservation efforts for different populations. My interests also include epigenetic factors in all organisms, including humans, and how the environment can affect an organism's genome.
Personal Interests:
I love doing anything outside. Specifically, I love to golf, play basketball, hike, and explore new places. I also have a passion for music, whether it be playing my trumpet or learning more about music of the 20th century.