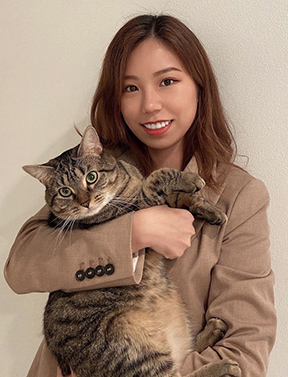 Education & Background:
Major: Biological Systems Engineering
Certificate in Studio Art – 3D Design
Expected graduation date: May 2020
Awards:
Ham Bruhn Biological Systems Engineering Scholarship
Research Interests:
I am very interested in the environment and understanding how human beings influence the environment. These human-modified changes affect the biology of organisms in interesting ways. Currently, I am studying physiological and ecological changes of insects in response to continuous environmental change, especially ice crawlers and ground beetles. I am also learning about statistical methods that are used to analyze experimental data.
Personal Interests:
This is my cat Salmon! I love spending time with him.