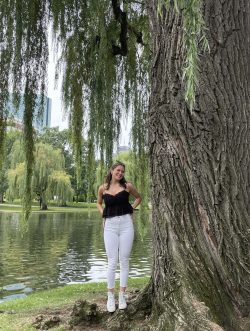 Education & Background:
Pharmacology and Toxicology with a certificate in Scientific Communication
Expected Graduation May 2025
Research Interests:
I am interested in genetics, and in lab, I look forward to developing my research skills and studying more about the genetic variation of earthworms in the tropics!
Personal Interests:
I love animals, food, spending time with family, and enjoy meeting new people! To pass the time, I love listening to any podcast or music.